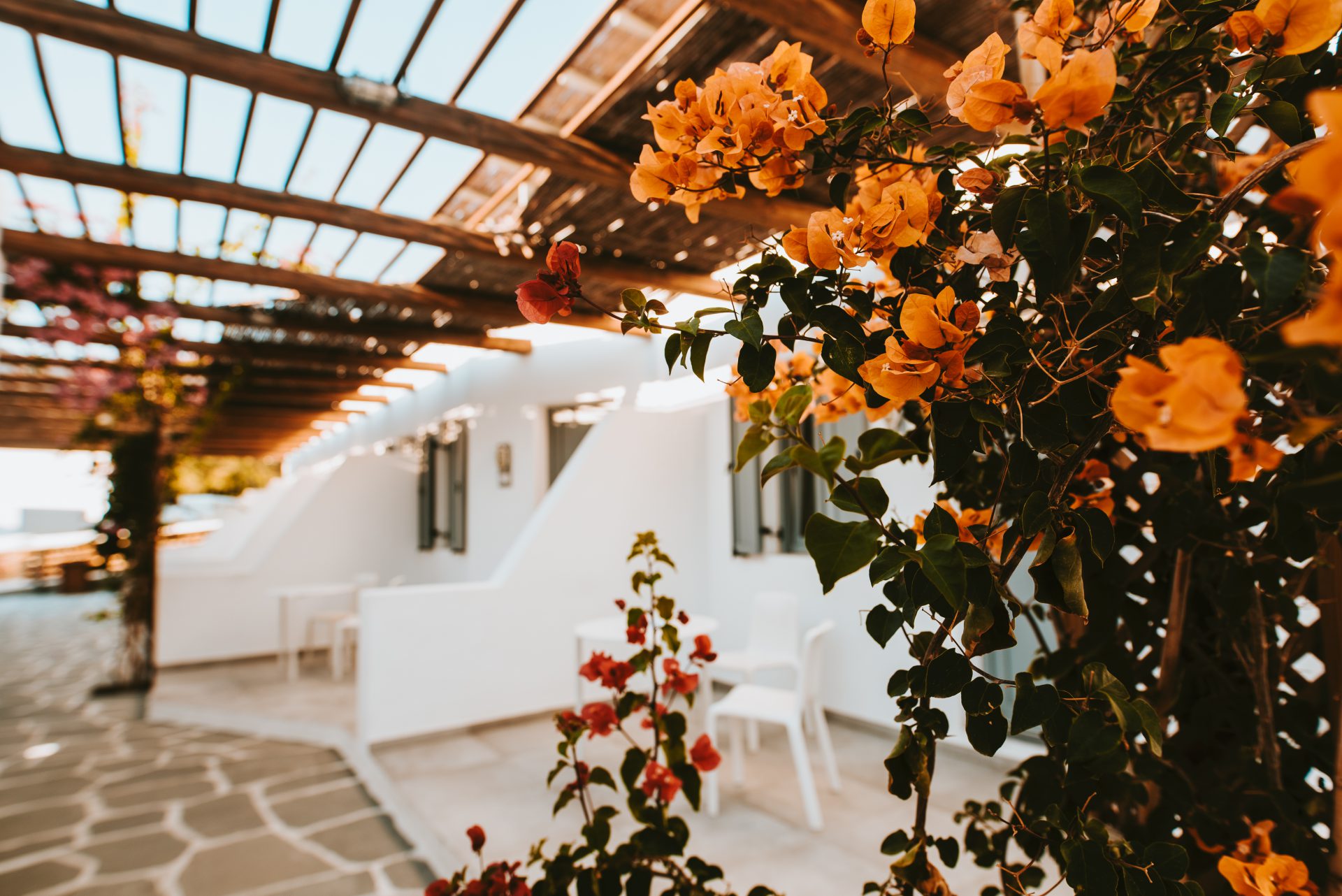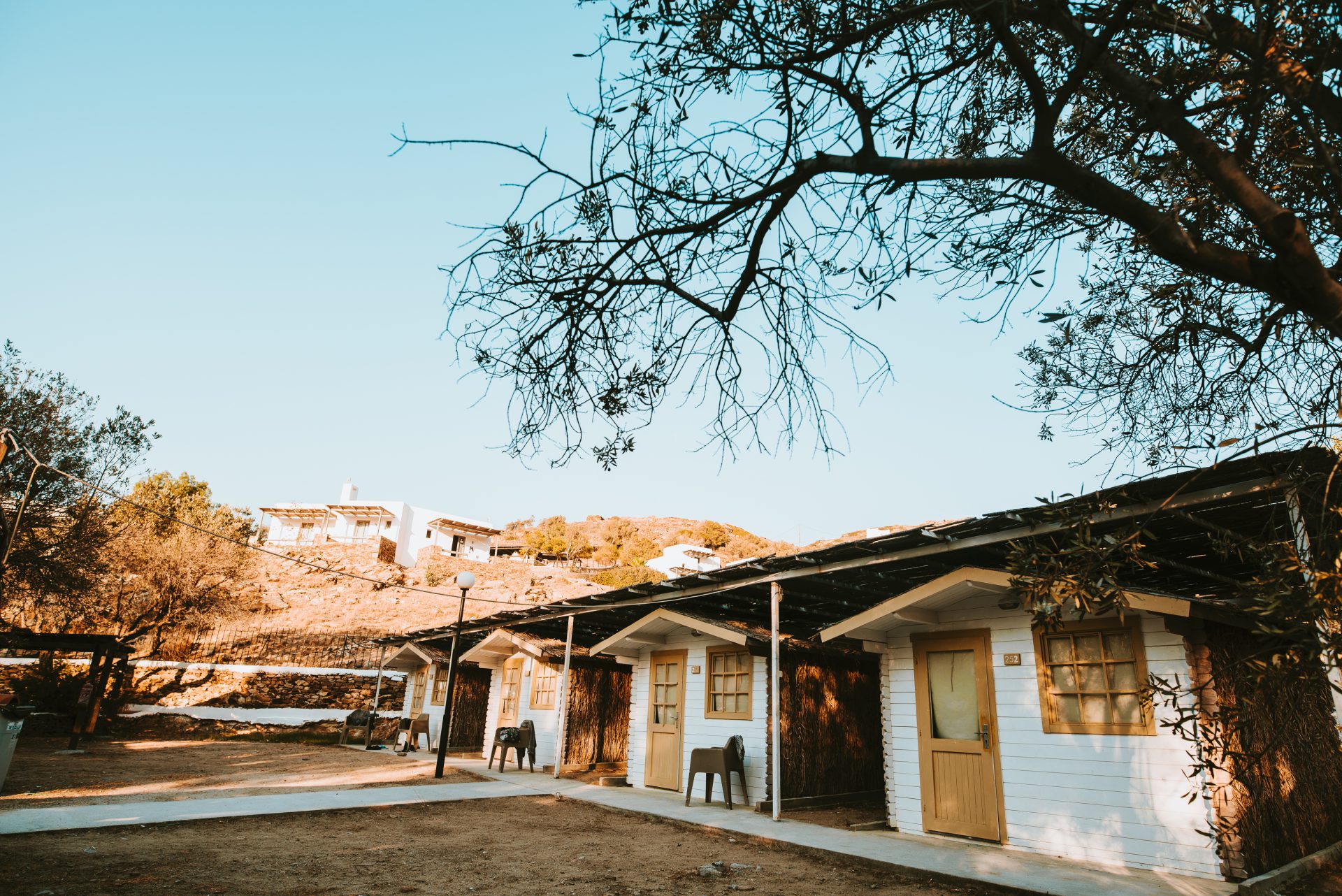 FarOut Beach Resort & Camping
Far Out Camping and Bungalows is set right on Myloptas Beach and offers everything for a fun, budget friendly and adventurous holiday.
Set in 30,000 sq meters of ancient olive grove terraces Far Out Camping is a lively tourist community offering every facility that you may need for your stay, from travel information and tickets, mini market and laundry service. We offer a range of accommodation from cosy cabins to windmill shaped bungalows, ready made tents sheltered with bamboo roofs, or, you can even pitch up your own tent under the shade of the eucalyptus trees.
For those who are looking to party on holiday, Far Out Camping and Bungalows is definitely for you.
Pool Area
Before the crazy rave begins we recommend to hangout by the pool side where ice cold drinks are served all around. Right there and then is where people start dancing & connecting with each other. We create the vibe in a beautiful summer atmosphere ready to party. The pool bars serves any kind of cocktail drinks you might desire and a variety of shots that get you right in the mood. You and your friends can ask the waitress for any kind of food or beverage in our menu as well as multiple flavours of shisha. When you arrive do not hesitate to socialise by the pool and get off your social media.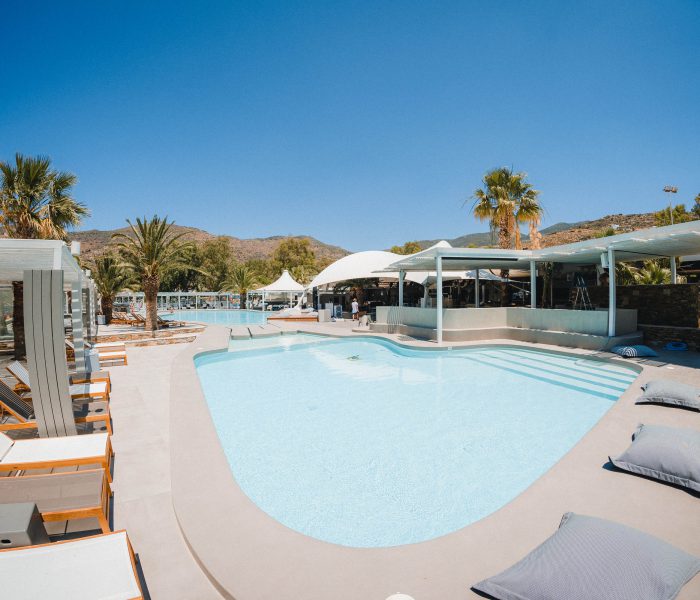 FarOut Beach Club
FarOut Beach Club is a playground at the corner of one of the most magnificent beaches of the Cyclades, Mylopotas Beach.
You have the chance to eat, sleep rave & repeat with people from all over the world that aim to escape reality on a day to day basis.
Great location on beachfront near great water sports and bus outside to town, excellent value for money, will be back
Contact Information
Mylopotas Beach | 84001 Ios Island Cyclades Greece
T: +30 22860 91468 or 92302
F: +30 22860 92303
E: [email protected]